Interactive Software and Illustrations for Eloise Butler Wildflower Garden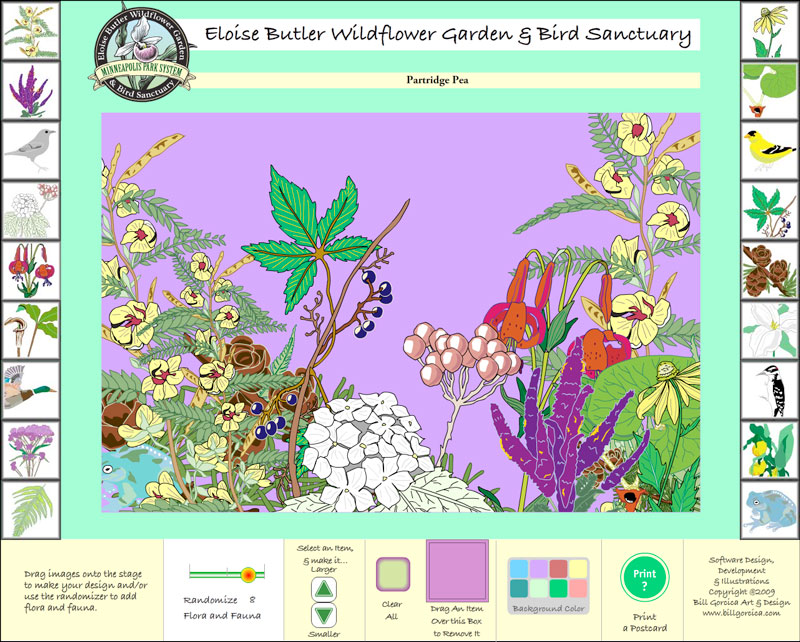 Above: Screen grab of one configuration of the interface design at Eloise Butler
Click on the image above to try out the interactive version.

Minneapolis Parks and Recreation Board offered a commission to design a set of illustrations and an interactive kiosk that generates customized postcards.
The work was designed in Flash using ActionScript. The custom software was developed to produce a drag-and-drop interface of the garden's local flora and fauna.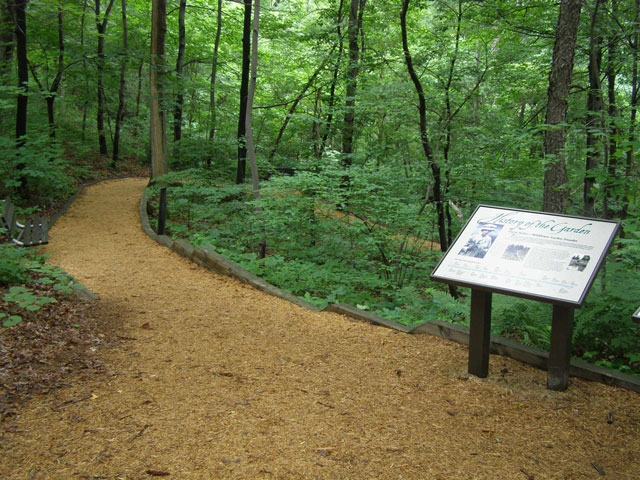 One of an assortment of paths through the wildflower garden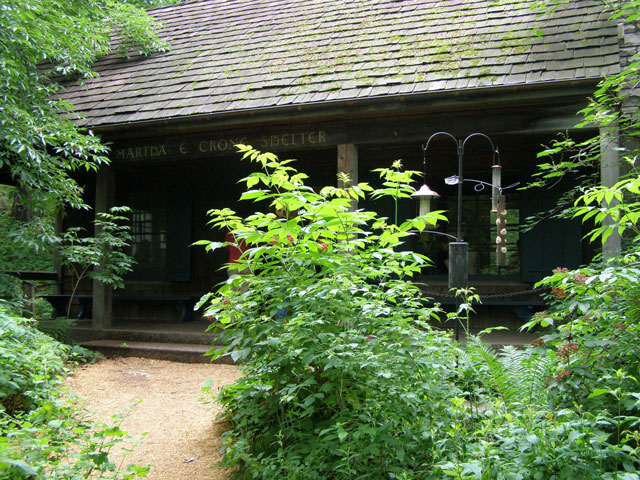 The Crone Shelter which houses the kiosk
Visit the Eloise Butler Wildflower Garden website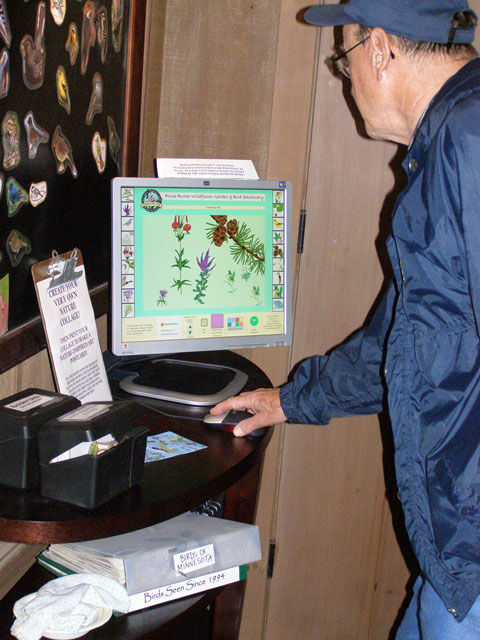 The kiosk in operation in the Nature Center
Click Here to View Video of Prototype Software in Operation and the Printing Process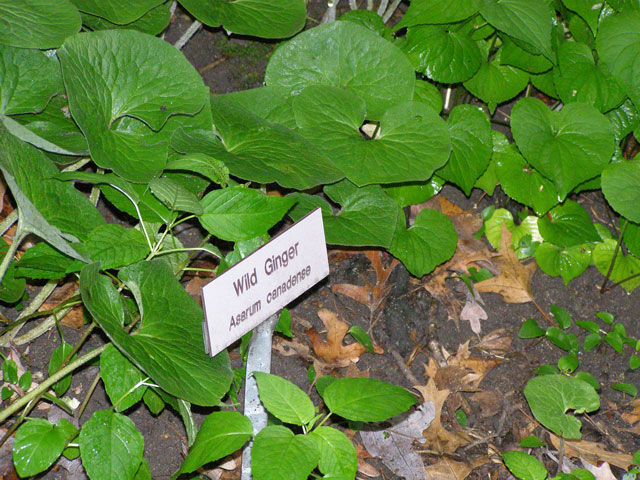 One species from the garden
Below: A few sample designs generated at the kiosk